Adhesives / Sealants / Consumables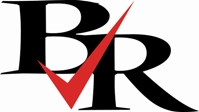 Adhesives and Sealants
Bondrite Adhesives are a well-established British company supplying quality British adhesives. The Bondrite range is very wide covering all types of single and two part adhesives as well as a good range of sealants.

Their Chemists have formulated the adhesives to compete directly both in quality and price with the household names, in fact many of the products out perform the best known brands. The Bondrite technical team are happy to help out with advice on bonding problems so please contact Bresco to forward on any queries.